Cattle NAIT Tag
Consistent readability and strong retention
Product features

Available in FDX and HDX frequencies 
Available in Birth ID and Replacement Tags
Consistent EID readability performance
Protected transponder enhances readability
Flexible material of the male tag aids retention

Note: Both the male and female NAIT Cattle Tags must be white to adhere to NAIT regulations

Find out more about NAIT here.
Tagger compatibility
 NAIT tag options:

NAIT tags are available as a Birth ID and Replacement tags (formerly known as Traka tag). Both of these options are offered in HDX or FDX. Birth ID tags are ideal for tagging new born animals to ensure compliance with the NAIT scheme.
Replacement tags should only be used for animals that lose their existing NAIT RFID tag.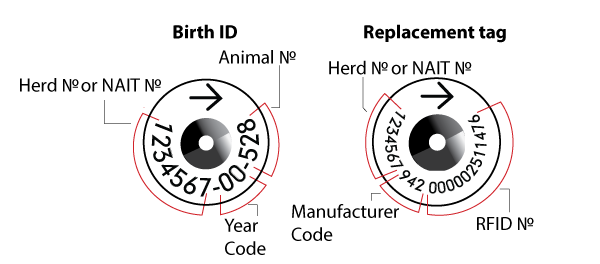 Related products: